Paolo Perna obtained his BCs + MCs in theoretical Physics on 2003 from the University Federico II in Naples (Italy) and then moved to the experimental research. On 2008, he obtained two PhD titles in Physics: Condensed Matter and Devices from the University of Caen Basse-Normandie (France) and in Mechanical Engineering (Material Science) from the University of Cassino (Italy). During his PhD, he has been granted of an individual exchange fellowship from the European Science Foundation (2006). After a postdoctoral research contract at the CNR-SPIN in Naples (Italy), on 2009 he joined the Nanomagnetism's group at IMDEA Nanoscience within the Marie Curie AMAROUT fellowship program and, on 2011 he obtained a Juan de la Cierva fellowship.
Actually, PP is researcher at IMDEA Nanoscience leading the SpinOrbitronic group.
His research is mostly dedicated to the understanding and realization of novel spintronics and spin-orbitronic devices by employing materials with tailored interface functionalities.
PP is author of more than 60 scientific publications plus 3 chapters of book in peer-reviewed journals, > 60 contributions in international conferences (>80% orals) with 13 invited seminars/lectures. He has a h10-index of 27. He has participated in 26 scientific projects (7 as Principal Investigator, 4 Individual fellowships), and participated in 20 synchrotron experiments (5 as PI). He also tutored and supervised 7 PhD (5 on going) and 3 Master thesis students (in Spain, Italy and France).
https://sites.google.com/site/spinorbitronics/
http://sographe.hol.es/spinorbitronics/
Phone: +34 912 99 8750
This email address is being protected from spambots. You need JavaScript enabled to view it.
Alberto Anadón obtained his PhD in Physics from the university of Zaragoza (Spain) in 2017. It was carried out in the institute of nanoscience of Aragón (INA). His research interests during this period include the fabrication and characterization of thin film heterostructures aiming to achieve novel spintronic and thermospintronic devices.
Phone: +34 912 99 8750
This email address is being protected from spambots. You need JavaScript enabled to view it.

Phone: +34 912 99 8750
This email address is being protected from spambots. You need JavaScript enabled to view it.


Phone: +34 912 99 8750
This email address is being protected from spambots. You need JavaScript enabled to view it.
PhD student
Phone: +34 912 99 8750
This email address is being protected from spambots. You need JavaScript enabled to view it.
This email address is being protected from spambots. You need JavaScript enabled to view it.
PhD student
Phone: +34 912 99 8750
This email address is being protected from spambots. You need JavaScript enabled to view it.

This email address is being protected from spambots. You need JavaScript enabled to view it.
PhD student
Phone: +34 912 99 8750
This email address is being protected from spambots. You need JavaScript enabled to view it.
This email address is being protected from spambots. You need JavaScript enabled to view it.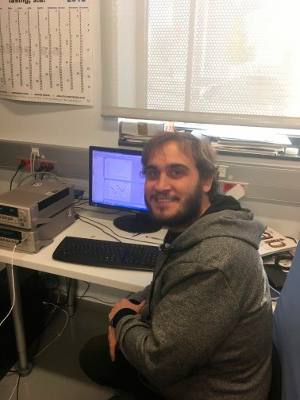 PhD student
Phone: +34 912 99 8750
This email address is being protected from spambots. You need JavaScript enabled to view it.