The quality of the research carried out by the team is proven by 14 initiatives (national and international ones) coordinated or with a P.I. role by the team during the last 5 years (2015-2020).
The Projects coordinated by the Group are classified in two categories: scientific-technological projects and industrial projects.
SCIENTIFIC-TECHNOLOGICAL
1. Title: UWIPOM2 "Ultra-Efficient Wireless POwered Micro-robotic joint" (Ref. 857654)
Coordinator: Dr. Efrén Díez (UAH). PI(IMDEA): Dr. Alberto Bollero
Financial Entities: H2020 FET-Openl
Duration: 01/10/2019 – 30/09/2022
Project costs: € 2.987.000

2. Title: 3D-MAGNETOH "3D-Printing of Mn-based Magnets for a New Energy and Transport Horizon" (MAT2017-89960-R)
P.I.s: Dr. Alberto Bollero / Dr. Ester M. Palmero
Financial Entities: MINECO
Duration: 01/01/2018 – 31/12/2020
Funding: € 90.750

3. Title: NanoMagCOST "Solutions of Nanomagnetism for Societal Challengues" (Ref. S2018/NMT-4321)
Coordinator: Prof. Rodolfo Miranda (Universidad Autónoma de Madrid)
IMDEA Nanociencia's PI: Dr. Alberto Bollero
Duration: 01/01/2019 - 31/12/2022
Funding: € 1.064.800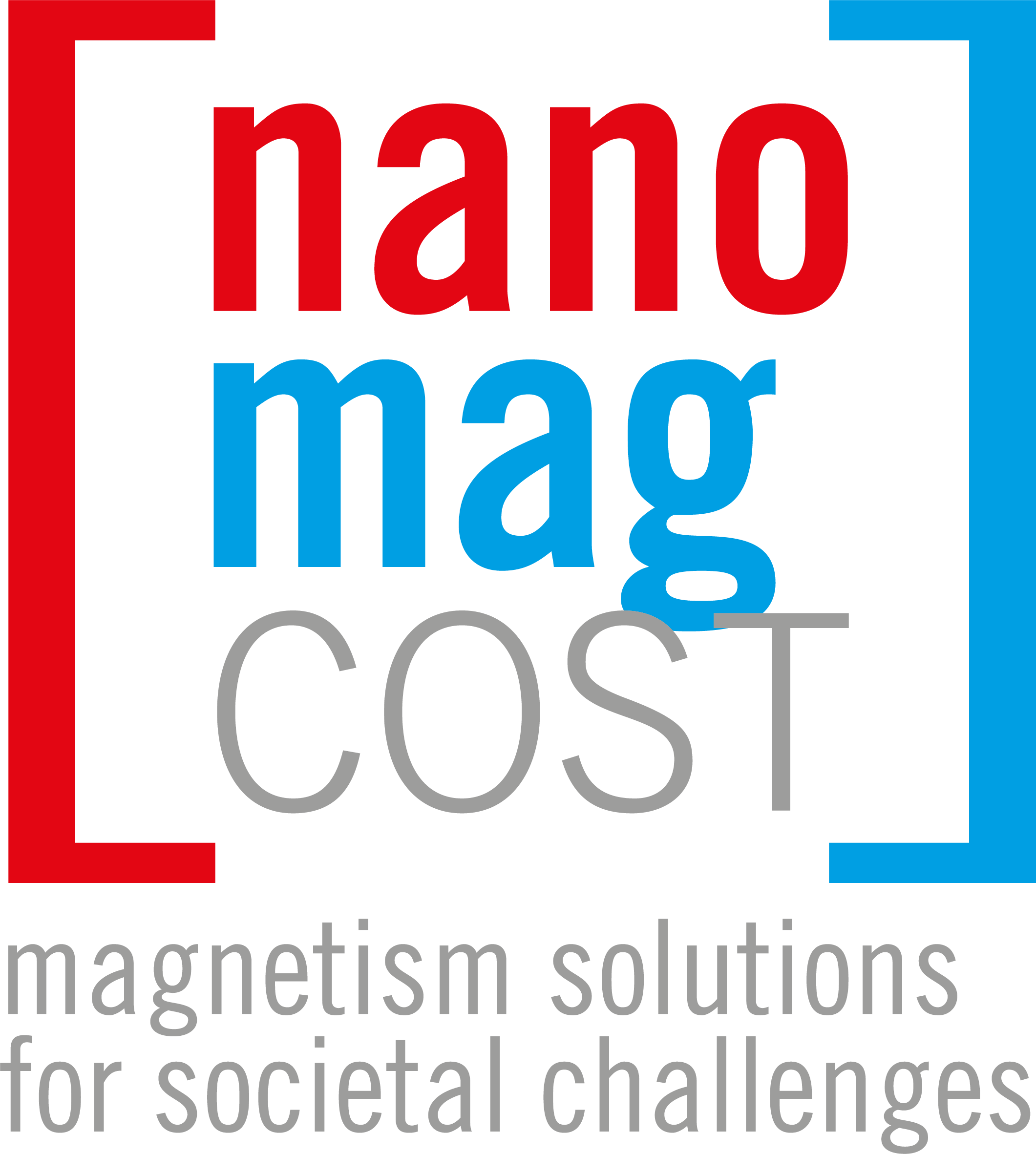 4. Title: NEXMAG "New exchange-coupled Manganese-based magnetic materials" (PCIN-2015-126)
Coordinator: Dr. Alberto Bollero
Financial Entities: MINECO - EU M.ERA-NET Call
Duration: 01/12/2015 – 30/11/2018
Project costs: € 739.400. Funding: € 170.000



NEXMAG designated "Success Case" by the M.ERA-NET Network.
5. Title: NANOPERMAG "Nanociencia aplicada al desarrollo de imanes permanentes libres de tierras raras mediante tecnologías sostenibles" (Ref. EIN2019-103506)
P.I.: Dr. Alberto Bollero
Financial Entities: MINECO
Duration: 01/01/2019 – 31/12/2020
Funding: € 10.000
6. Title: ENMA "Exchange-coupled Nanocomposite Magnets: Towards Rare Earth-Free Permanent Magnets" (MAT2014-56955-R)
P.I.: Dr. Alberto Bollero
Financial Entities: MINECO
Duration: 01/01/2015 – 31/12/2017
Funding: € 60.000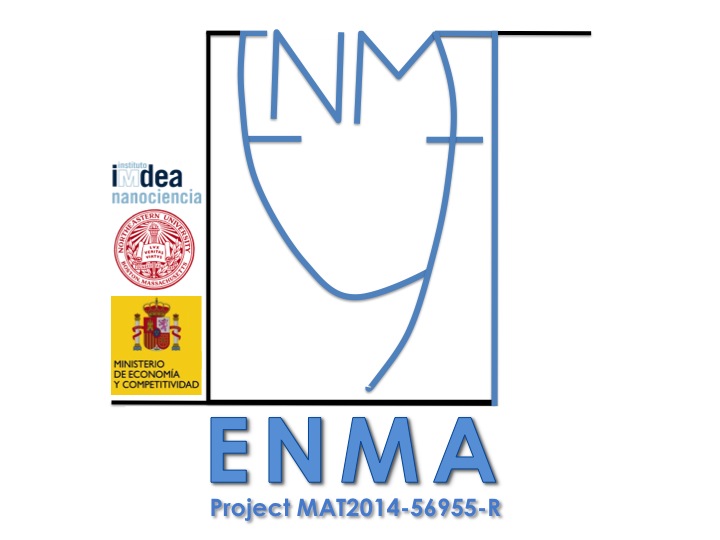 7. Title: "Nueva generación de imanes basados en MnAl mediante impresión 3D para aplicaciones energéticas" (EUIN2017-88502)
P.I.: Dr. Alberto Bollero
Financial Entities: MINECO
Duration: 01/02/17 – 31/12/18
Funding: € 13.500
8. Title: NANOFRONTMAG "New Frontiers in Fundamental and Applied Nanomagnetism" (S2013/MIT-2850)
Coordinator: Prof. Rodolfo Miranda (Universidad Autónoma de Madrid)
I.P. by IMDEA Nanociencia: Dr. A. Bollero
Financial Entities: Regional Government (Comunidad de Madrid)
Duration: 01/06/2015 – 30/05/2018
Funding: € 894.400

9. NANOPYME "Nanocrystalline Permanent Magnets Based on Hybrid Metal-Ferrites" [Ref. 310516].
Coordinator: Dr. Alberto Bollero
Financial Entity: FP7 E.U. [7th Framework Programme]
Duration: 01/12/2012 – 31/11/2015
Project costs: 4.5 M€. Funding: 3.5 M€

INDUSTRIAL
10. Industrial collaboration with Höganäs AB (Sweden)
Title: ECNanoManga
P.I.: Dr. Alberto Bollero
Financial Entity: Höganäs AB (Sweden).
Duration: 01/11/2018 – 30/10/2021
11. Industrial collaboration with Höganäs AB (Sweden)
Title: GAMMA
P.I.: Dr. Alberto Bollero
Financial Entity: Höganäs AB (Sweden).
Duration: 01/04/2017 – 30/09/2018

12. Innovation Fund "Cheque Innovación" with RAMEM S.A. (Madrid)
Title: "Síntesis e impresión 3D de materiales compuestos de partículas metálicas y polímeros funcionales"
P.I.s: Dr. Alberto Bollero / Dr. Ester M. Palmero
Financial Entity: Regional Government (Comunidad de Madrid).
Duration: 01/01/2018 – 30/06/2018
13. Industrial collaboration with IMA S.L. (Barcelona)
Title: "Bonded Magnets"
P.I.: Dr. Alberto Bollero
Financial Entity: IMA S.L. (Barcelona).
Duration: 01/06/2018 – 31/05/2021