20.12.2018
IMDEA Nanociencia offers PhD positions under the Doctoral INPhINIT call.
The "la Caixa" INPhINIT doctoral fellowship programme is devoted to attracting talented early-stage researchers of any nationality who wish to pursue doctoral studies in Spanish research centres accredited with the Severo Ochoa Seal of Excellence. IMDEA Nanociencia seeks motivated students interested in Nanoscience to start a PhD within the INPhINIT Fellowship programme.
IMDEA Nanociencia is a young interdisciplinary research centre dedicated to the exploration of basic nanoscience and the development of applications of nanotechnology in connection with innovative industries. IMDEA Nanociencia consists of over 150 scientists with different professional and personal backgrounds. Approximately 40% of our PhD and postdocs come from outside Spain, representing every corner of the world –a true international environment in which to develop a scientific career. Women make up 36% of the scientific and 62% of the management staff.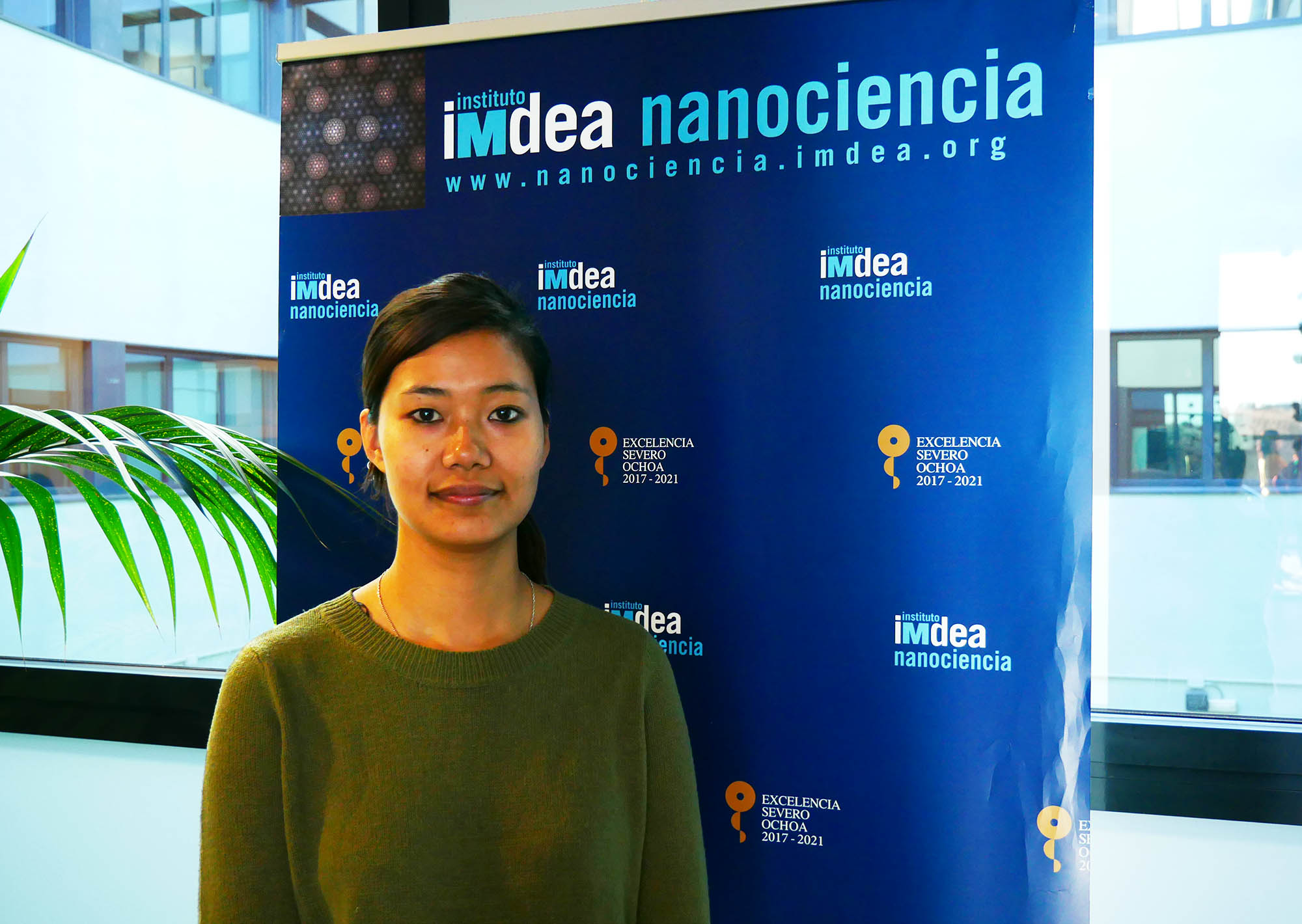 Rama Prajapati (Nepal) is an INPhINIT fellow at IMDEA Nanociencia. She studied her master's degree in Denmark and moved to Spain to continue with her doctoral studies. Rama remarks on the good working atmosphere at IMDEA "Life is interesting at this starting point of my INPhINIT Fellowship; everything is completely new. Despite the language barrier, I feel this is a friendly environment where people really help you to get adapted." After her fellowship, Rama would like to aspire for an academic career in Spain.
---
Find out more about INPhINIT Fellowships at IMDEA Nanociencia: